Well, I did pretty well staying awake to feed the baby at night with this book around! The problem was, I didn't want to put it down, even to fall back to sleep at 2 am!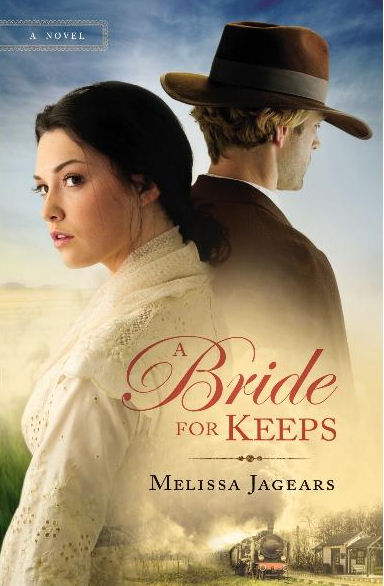 I read
A Bride for Keeps by Melissa Jagears
. Surprisingly, it is her first published novel. It is another tale of a mail order bride, a theme that has been popular in many recent novels. However, the groom, Everett, has been jilted by several previous mail order brides, making him understandably guarded. The beautiful bride, Julia, is running from her past and too fearful to open herself up to love.
This was a nice romance story and the Christian message was very strong. The characters showed growth throughout the book and several plot twists and elements of suspense kept me reading even after I put the baby to sleep. I finished it (too) quickly! The only negative element of the book was the over-emphasis of Everett's desire for his wife. Overall, I would recommend this book, and I am excited to read more novels in the future from this up and coming author.
I received a complimentary copy of this book from Bethany House Publishers in exchange for my honest review.
UPDATE! You can also get the free prequel novella, Love By the Letter in ebook form on Amazon by clicking
HERE
!